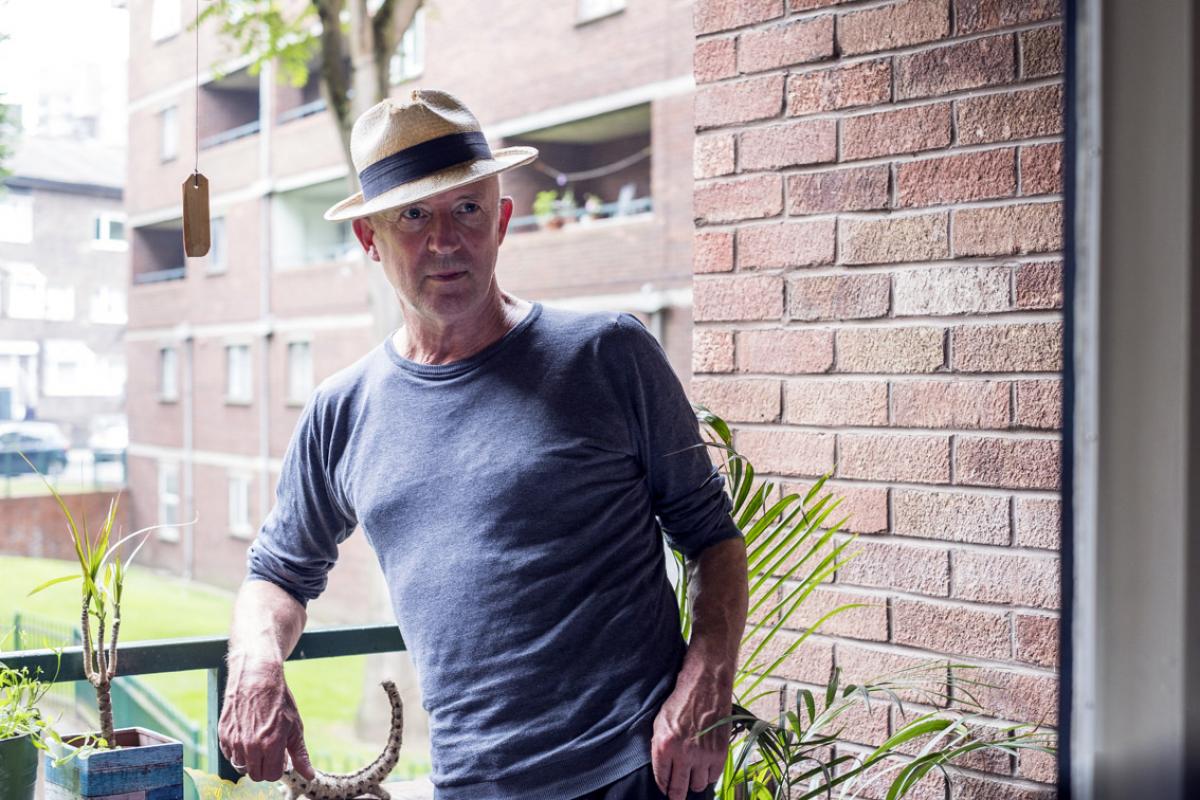 Transcript
MickyI first moved into this estate in the summer of 2011 which is 8 years ago, my children were very small then, 1 and 2 years old and since I've been here I've lived in 3 or 4 of the different blocks ... I've lived in Faraday House that is where I started … then I lived in Watts House, then Wells House … so I've seen the changes, I've seen the people leaving, and I've seen it all being knocked down and rebuilt everywhere.
You notice there's not many young people living round here anymore, you know they can't afford to live there, unless they're living at home with their parents you can't rent a flat in Notting Hill, it's really, really expensive.
So I'm very happy here and I don't want to go and our future, there's a lot of people here like me and the housing co-ops which are short life housing co-ops so you don't really have, they don't owe you anything, so we don't know what our future holds for us.
Well this estate is very dear to me. And there's something I really love here, it's called the Venture Centre and it's a real community centre here and it also has a lovely children's playground there all made of wood and they do lots of great creative things … and you can leave your kids there and they feed them and it doesn't cost you anything.
Well I'll tell you what I do love, when the carnival starts coming you can hear it in the air, you can smell the jerk chicken you know and I love that... and I can hear music and life and of course it's a big part of West Indian culture around here and I love that.
My fondest memory of the area is bringing up my children here and being happy with the diversity, the different people that they meet, the different friends, people they play with from all over the world. Really important to me. They do. They'll talk to anybody, they've got no prejudice and I really put that down to living on this estate.