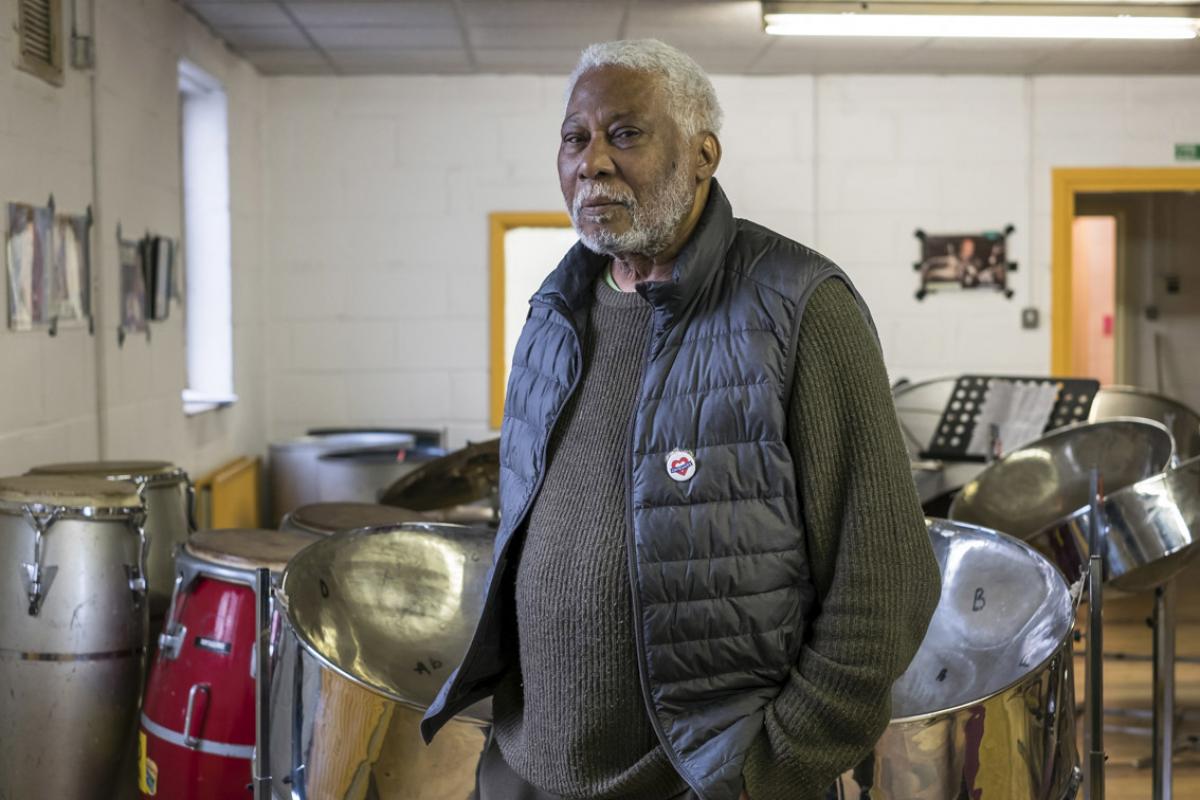 Transcript
LeslieThe Venture Centre stood in the middle of one of London's most atrocious, dreadful slum areas. It was notoriously not crime ridden, but just awful housing conditions.
The Venture Centre at Wornington was important to the growth of the Carnival, because as I said the steel drums were being taught there. First place to be taught, first place that was, you know, first place that the steel band thing was taught back in the day. This was 1964.
Young kids that use the Venture Centre, are affiliated to the carnival through the steel band that is housed there, which is the Glissando Steel Band. Also the Venture Centre standing as it does smack dab in the middle of Ladbroke Grove is very much used. For example, costume bands who want to get dressed before they go on the parade might use that Centre as a place.
So yes. The world famous carnival I must say. Notting Hill is no longer our little local festival. Imagine the poorest people in the borough should create such a wonderful international spectacle.