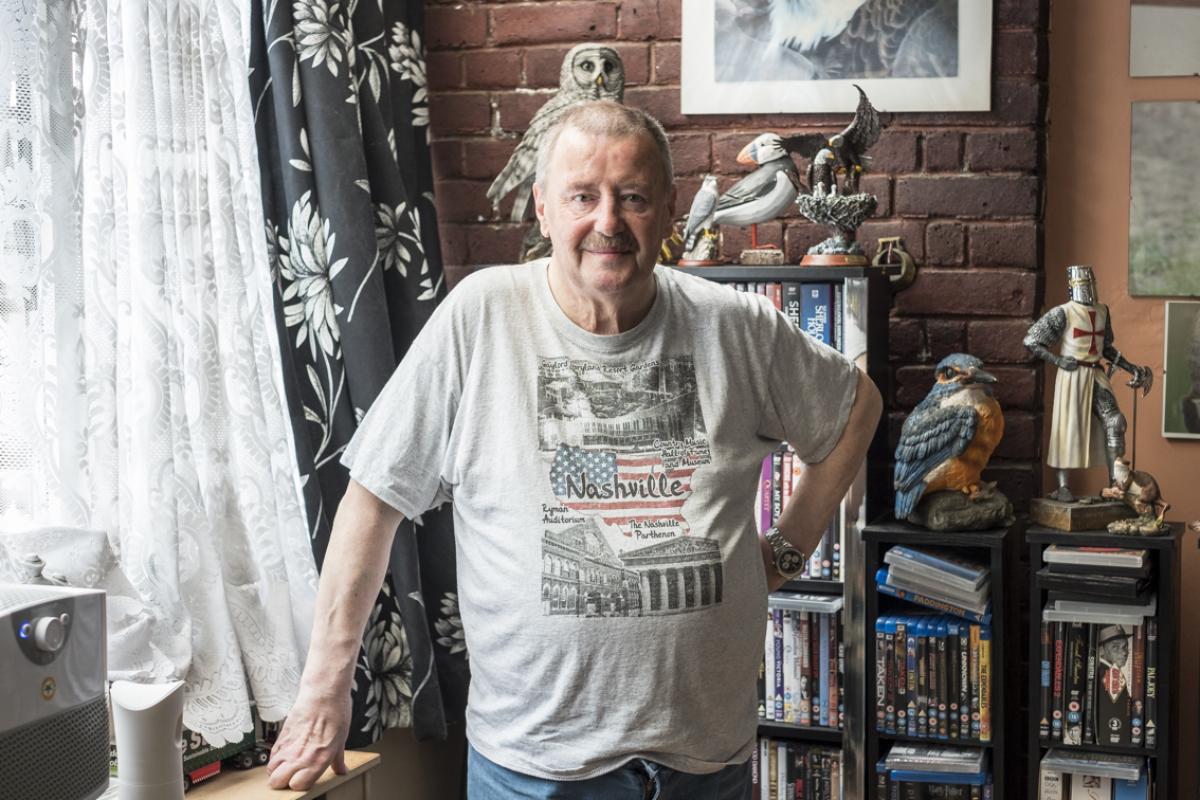 Transcript
KeithPeplar House is where I was living over the road here cos that was the first building that Kensington Housing Trust built back in the 60's and we were very lucky enough to get one of the flats there.
But the main hub of the whole community was The Cowshed pub in Ladbroke Grove. And they used to have a piano there and you used to go up there and used to be sing songs. A really lovely spirit on a Saturday night you know. And everybody go up there to find out who was doing what to who and what was going on in the area.
in the middle of the park there used to be like a Witch's Hat structure and the school, local schools used to use it, the college used to use it, elderly people used to have a little meetings there when it was raining. Er you'd get the occasional guy with his bottle of cider sitting in there and all that sort of thing  and some of the drug dealers used to hide their drugs in there.
We all started to get together in the 80s and 90s, to sort of say that we, we didn't think these buildings needed to come down. And we are in a very, very strong…..we lost, we actually lost it, that night in the town hall, we lost it by 1 vote, 1 vote.
I mean you work it out for yerself. Where are we now? 2000 and whatever. These buildings should have lasted a lot longer than this from the 60's and 70's. You shouldn't be building buildings like this and then have to pull them down again after such a short time. It's ridiculous. It's only because they weren't maintained to a decent living standard.
I got up in that morning and I was going off to work and er, it was er oh god, I couldn't see the sky, it was absolutely horrendous. It was, erm just looked down the road and all I could see is this building in flames. Erm oh dear no, that was a terrible day. But those poor people. Poor, poor people. I have made a vow with myself, I would never point my camera at it, I've never photographed it. I never will. Erm, out of respect.