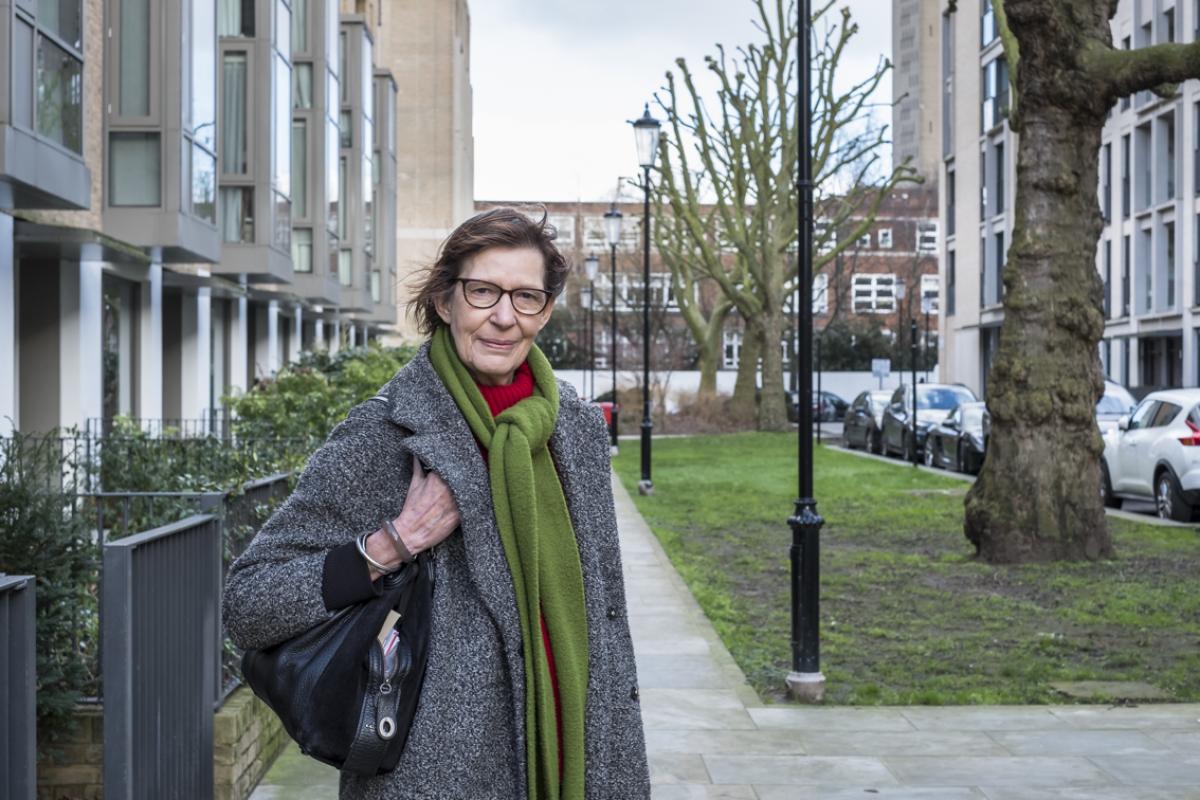 Transcript
EveThe first day I started at Kensington Housing Trust on the 1st September 1975, I can remember standing outside Thompson House watching the houses opposite, directly outside Thompson House, being demolished to start building the rest of it. So it was exciting and most people were very, very excited about, you know, the prospect of getting a new home.
Quite a lot of people have said it's because of the walkways because you have to walk past people's front doors and you know, that's what makes it so friendly, how you keep meeting people.  But on the other side of it, in terms of security which – I mean, it was built as streets in the sky and that's kind of what it is but when things start going wrong and you get kids causing trouble and burglaries and one thing and another. And it is a real problem if you're a policeman trying to find somebody who's running off into the rabbit warren of Wornington Green, it's not great.
For quite a long time, the perception of crime was actually far worse than it actually was because Wornington Green is a very close community,
I love wandering along those sort of galleys – those access walkways, smelling the food that people are cooking. And it's, you know, it's just really interesting and sometimes I go: 'Gosh, I wish I was having that for dinner.'
When we first started on Wornington Green, we did a lot of consultation sessions and one of the things we were trying to tease out was what would regeneration – what would make regeneration really work for you. And one of the things that came up was "How does one give my kids their own housing" And because of the way things were it just made sense, you know – what is the point of having a whole load of adults all living together when they don't want to, occupying larger flats when you've got people with three kids in a one-bedroom who can't cope and desperately need somewhere bigger?
If you have mobility problems and you've been struggling with your current place on Wornington Green, then, you know, it's like heaven. You've got really good functioning lifts. Everything's on one level. You don't have to open the windows to get ventilation. You've got the heat exchange systems. It's warm in the winter. It's well insulated. It's comfortable in a way that, you know, the existing Wornington Green probably isn't.
Probably about 90% of the people from Wornington Green have stayed in North Kensington.
I think change it's always going to be a bit difficult but some people embrace it more easily than others. And also I think probably as you get older and you have fond memories, you wish it could be like it used to be, but it just isn't.