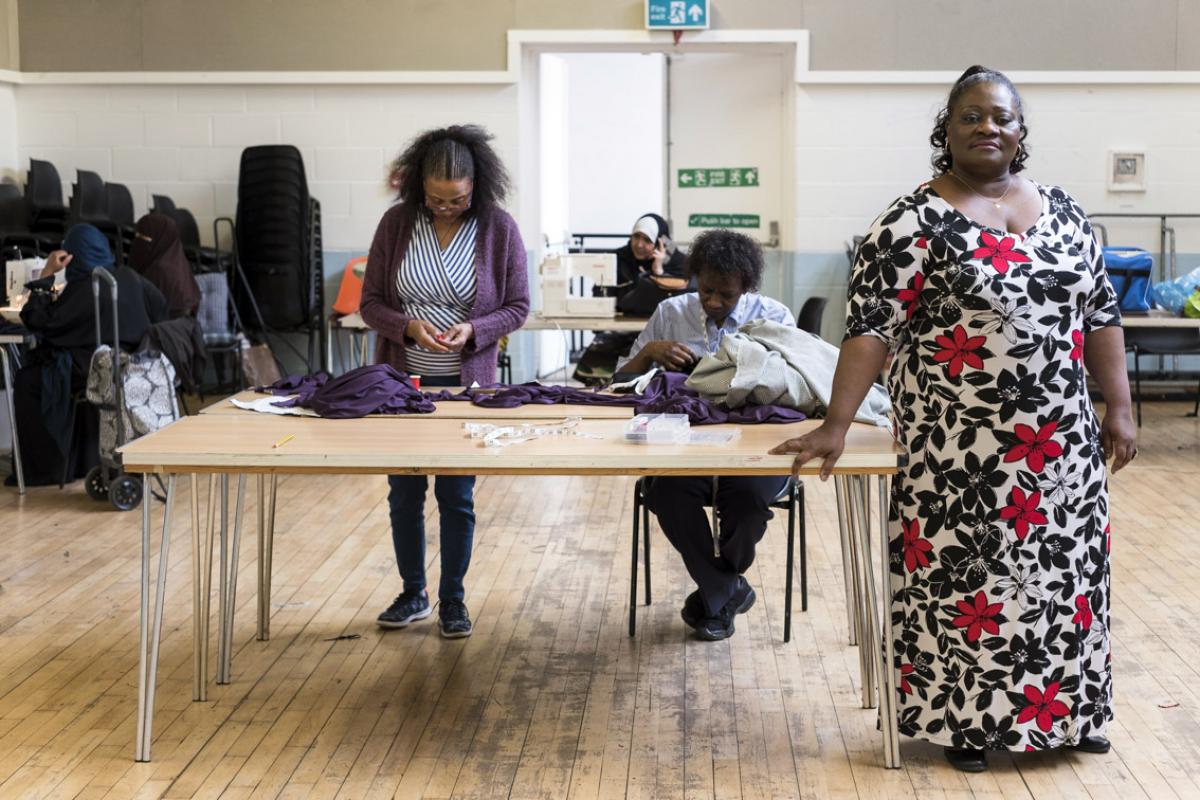 Transcript
EstherI started with nothing in England, nothing. I actually travelled with one suitcase and two children to England.
Oh yes, the very first time I came to visit Venture Centre was when I came to visit the sewing class with a friend. I was just at Wornington College learning ESOL. I couldn't speak English at the time. And I found a lovely big hall with sewing machines and ladies and most of them couldn't speak English and I was really happy for that. So I've been at Venture from 1994 until now, 2019.
When I start to run the class now, every person become my sister or my mother or my auntie. Well, I don't call them like that, it's a secret in my heart. Sometimes we've got about 17 nationality in the class out of 36 student. Everybody will bring in food, their country food, and the music, the nice hot music of the country. So we, everybody cook, we come and we mix the food, we exchange the recipe. If you like somebody's food, you ask them how to do it. That's how we learn different things in the class.
I remember the first time I saw people eating pizza on Portobello Road and I wanted to save money to buy the pizza and eat open pizza. And I like it people pushing me left, right and I'm eating my pizza and I'm feeling like yes, summertime, I'm back to Africa and I'm free. There's just something about the freedom around Golborne and where you can actually just do silly things and you feel that you just in your hood. That's what they say – I don't know whether it's street talk, but you feel like you're in your proper hood - like this is your village, this is your place and nobody going to tell you, 'Don't eat on the street' or anything.
This development that happening now I love it actually, because the house in Cameroon are painted in bright colours like blue, pink, but here you've got these bricks that goes really dark and the new house they're making now they are so bright. It's a little bit of heaven. Wornington Green is turning into a little heaven I said. Yeah. I love it.